Should I Seal My Stamped Concrete?

---
By Tina Sherrick - April 11, 2019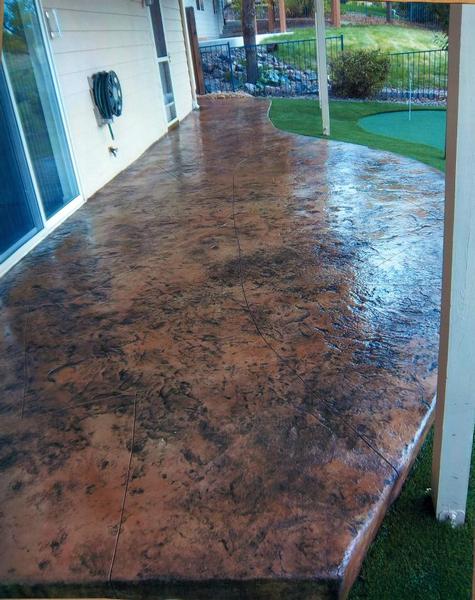 Stamped concrete is a beautiful upgrade to any outdoor living space.  One of the most frequently asked questions about stamped concrete is whether or not to have it sealed.  Below are a few reasons why we recommend having your stamped concrete project sealed:
Adding a sealer to your stamped concrete will enhance the color.  Instead of a dull color, you could have a rich, vibrant color.
When you add a sealer, you add a protective layer to your concrete.  This layer helps to prevent harmful chemicals (such as fertilizers), grease, wine, leaf stains, or calcium build-up (in the water) from staining your concrete.
The sealer prevents color-fading by blocking out the UV rays that are constantly beating down on the concrete.
Another bonus is that adding a sealer makes it much easier to clean dirt, spills, and dust on the surface of your concrete.
If you are interested in having a stamped concrete project done please contact Tony or Tina Sherrick to set up an appointment or stop by our beautiful showroom.  
   
< Go Back